Field Trips: Jackson's Orchard and Belle Meade Plantation
One of the things I so enjoy about homeschooling is our ability to take field trips anytime we want. At the end of September we went to Jackson's Orchard outside of Bowling Green. We went on a hayrack ride and picked out our own pumpkins. Then we headed back to the orchard and learned how they make apple cider (or apple simon as Jorja called it.)
The kids also got a sugar cookie and a frozen apple cider slushie. They really enjoyed it. We brought our lunch and just enjoyed the nice warm day. Here are a few pictures.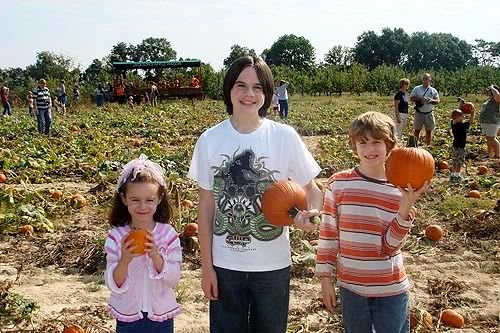 The kids after they picked out their pumpkins.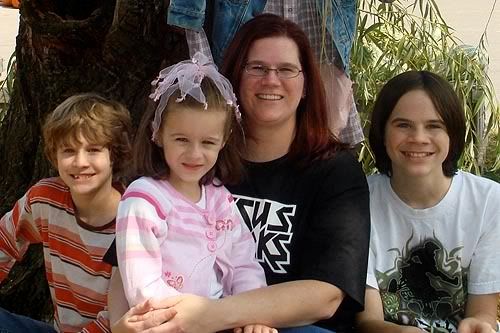 Here is one with me and the kids.
Once we got home, Jayson wanted to decorate his pumpkin. So he made Jack from the Nightmare Before Christmas, makes a mama proud.
Jorja actually drew Jack on her pumpkin too.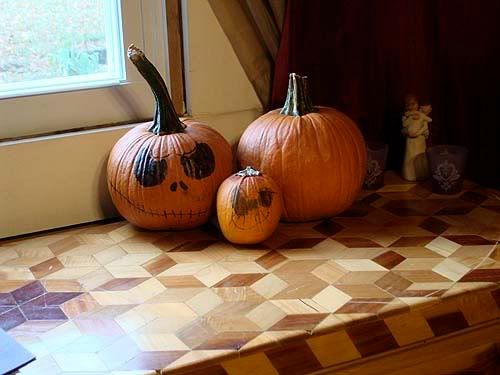 Last week, our homeschool group attended Hands on Harvest held at Belle Meade Plantation in Nashville. So I called Sheila (Carl's cousin) and invited her and her kids to join us. There were 16 stations and the kids were either able to do the activity themselves or they watched someone and asked questions. They really had a good time. The favorites for the boys were playing the games and listening to the longhunter talk about hunting, as well as shooting his gun and helping the blacksmith. Jorja's favorite was watching the weaver and the potter. Here are some pictures from our day.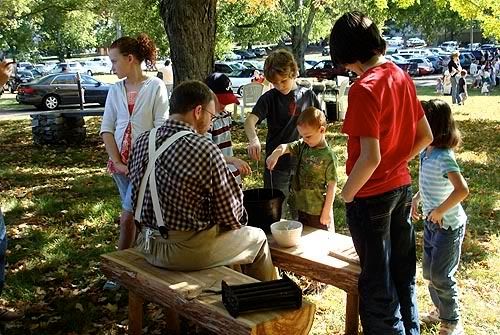 The kids were making their own candles, they didn't know how long it would take to make just one.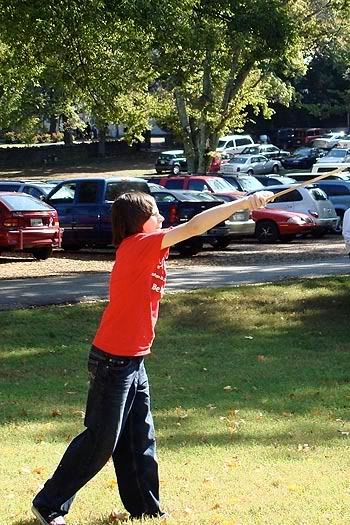 Jayson was playing catch using two sticks and a hoop. He was really good at throwing the hoop.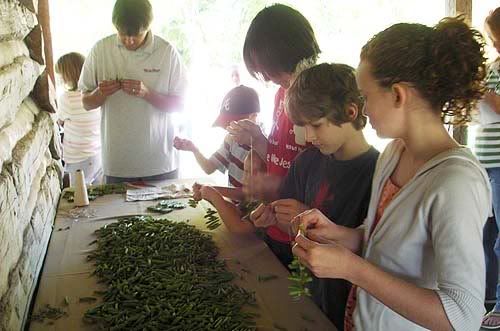 The kids stringing beans. This is Sheila's kids too. (l to r: Megan, Cauner, Jayson, Mike, and Matthew)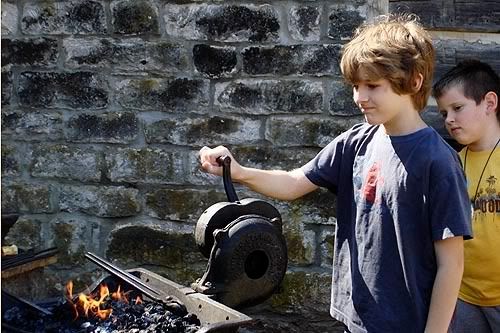 Cauner helping the blacksmith by turning the handle to keep the flame going.
Jorja was not at all interested in any of the hands on activities. She was quite content watching the others. We're hoping to go back again maybe around Christmas time.